PROBURST Propitch whey protein for cricketers
Features:
Contains protein supplements made for the active cricketer
Enhances muscle protein synthesis & reduces muscle breakdown
Declines fat mass
Enhances metabolism
Improves endurance & lessens fatigue
Reduces Muscle Soreness
Speeds muscle recovery
Unique formulation
Clinically tested
Batting –
Endurance to play longer innings
No tired shots
Improve running between wickets
Constant high performance in long tournaments
More power in shots
Bowling –
Bowl longer spells
Recover quickly for next match
Improve bowling speed
Reduce occurrence of injury
Improve consistency & bowling economy
Constant high performance in long tournaments
Fielding –
Save more runs with increased agility on the field
Improve performance with less fatigue
High endurance to field for long sessions
Improve throwing speed
Constant high performance in long tournaments
High commitment on the field
Wicket Keeping –
More catches & stumpings with high agility behind the stumps
Save more extras with high agility & commitment
Constant high performance in match & long tournaments
Endurance to keep wickets for longs sessions
Quick recovery to keep wickets in back to back matches
Description
World's 1st protein supplement designed specially for cricketers – ProPitch is here to help you achieve more & get the most of your game!
Proburst ProPitch contains the perfect blend of high quality whey protein imported from USA along with along with ashwagandha, beta alanine, l-carnitine and more to make you improve your performance on the field.
Whey protein imported from USA that fulfills protein requirement.
Build lean muscle mass with beta alanine.
Improve strength with CaHMB.
Turn excess fat to energy with L-carnitine.
Lower blood pressure and stay calm with taurine.
Ashwa- gandha is beneficial in improving the body's immunity & increasing mental prowess.
Proburst ProPitch is specially formulated and best suited for all professional, semi-professional and amateur cricketers who want to improve their performance.
Created to suit the needs of the amateur cricketers.
Suitable for the requirements of a semi-professional cricketer to take it to the next level.
Suitable for the taxing requirements of a professional cricketer.
With regular use, you can achieve constant high performance in long tournaments, high commitment on the field, high consistency, high endurance to play longer innings & recover quickly for the next match.
Achieve constant high performance in long tournaments
Give in higher commitment on the field
Improve consistency of good performances
Recover quickly for next match after a tiring day on the field
Get high levels of endurance to play longer innings
Reduce the occurrence of injuries with stronger muscles & endurance levels
Our product is a completely unique offering in the market that does not have any comparable competition. But we are not experimenting, Proburst ProPitch is clinically tested for effectiveness.
Clinically tested to ensure that only the most effective product reaches you.
With no current competition, our product is a unique formulation made to suit your needs.
Our products and manufacturing plant have been certified for top notch hygiene and quality. We are USFDA approved, Halal certified, NSF International certified, Kosher certified, and FSSAI approved.
Approved by the USFDA for safety and efficacy.
Halal certified product that meets all requirements.
Meets the strict standards of NSF International Certification.
Approved and certified to meet Kosher requirements.
Approved by FSSAI for food safety.
With Proburst you don't need to worry about the authenticity of the product you receive. Simply authenticate your product via SMS to know you have purchased a genuine Proburst product..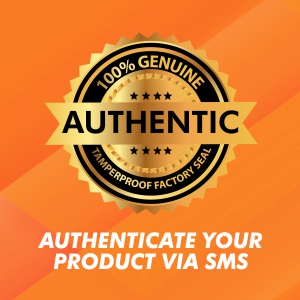 Simple and quick authentication process via SMS to put your mind at ease.
Our product is 100% vegetarian to meet the dietary requirements of a majority of the population.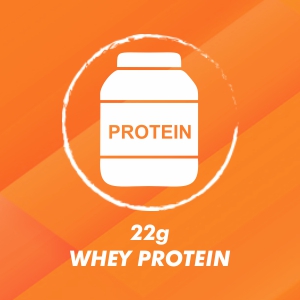 22g of whey protein per serving to fulfill your body's daily requirement.
5g of Ashwagandha to help improve mental prowess & overall immunity and health.
CaHMB to improve muscle strength & endurance & reduce recovery time.
Additional information
Product Description

Cricket is a game of high stamina, concentration, strength & endurance. ProPitch is world's first protein supplement this is designed specially for cricketers. It helps in building stamina & strength, improving performance, increasing endurance & reducing recovery time. It also helps in reducing the chances of occurrence of injury.

About this item

• Protein made for amateur, semi-professional and professional cricketers
• Helps in achieving constant high performances in long tournaments
• Improves consistency & ensures high commitment on the field
• Helps you to recover quickly for the next match

Flavours

Pineapple, Mango

Sizes

400gm

Ingredients

Whey Protein Concentrate, Beta Alanine, Calcium B-Hydroxy-B- Methyl Butyrate, Fructooligosaccharides, Withania Somnifera extract, L- carnitine, Taurine, Piperine, Vitamins & Minerals

Maximum Shelf Life

2 years

Usage Directions

2 servings per day

Brand

Proburst

Material Feature

Vegetarian

Country of Origin

India

Manufacturer

Tirupati Wellness LLP, Tirupati Wellness LLP, Nahan Road, Paonta Sahib, Himachal Pradesh-173001, +91 8894781521

Packer

Tirupati Wellness LLP, Nahan Road, Paonta Sahib, Himachal Pradesh-173001, +91 8894781521

Included Components

Whey Protein